Cornerstone School will be a new special educational needs school which will be based at Halt Robin Road, Belvedere. The new school will incorporate elements of the now closed Woodside School. The new school will cater for pupils with complex social, emotional and mental health needs that require a specialised learning environment such as low arousal classrooms and a high level of therapeutic/pastoral care. Below you can see the layout of the new school. Car parking will be to the rear of the site.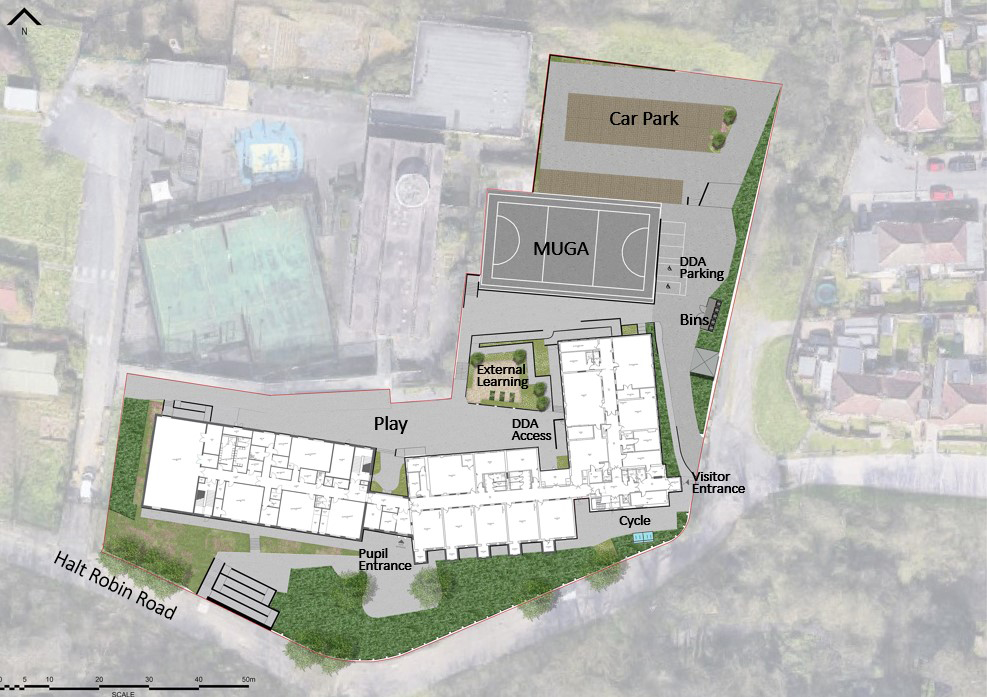 There will be plenty of green and play space for pupils to enjoy as well as opportunities for outdoor learning. Whilst it may be necessary to remove some existing trees, we will be planting new trees. The ground floor will house a sports hall, changing rooms, therapy rooms, teaching and office space. The first floor will house sixth form teaching and social space.


Above: Ground floor layout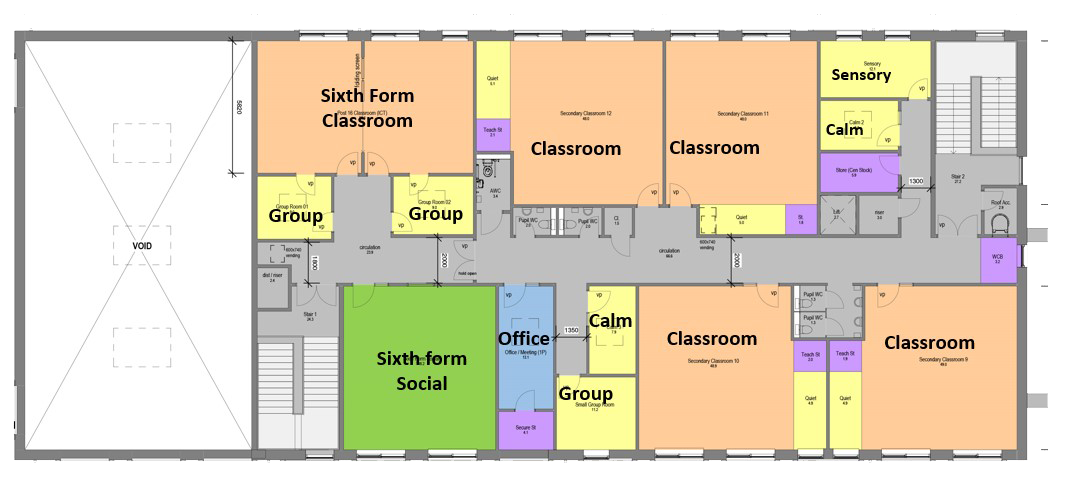 Above: First floor layout
For some pupils, activities such as sport may be a cause of anxiety and stress. We have tried to be mindful of this, when designing the changing rooms and storage space. Long thin spaces can create anxiety and stress– and create a feeling that you are trapped with others blocking the way out. The space has been designed so that everyone in the changing room can see the exit and shower areas. We have also tried to design this space in a way that reduces claustrophobia as well as ensuring easy access to the exit and shower area without having to pass others. Below we have provided some computer-generated images of how the new school might look.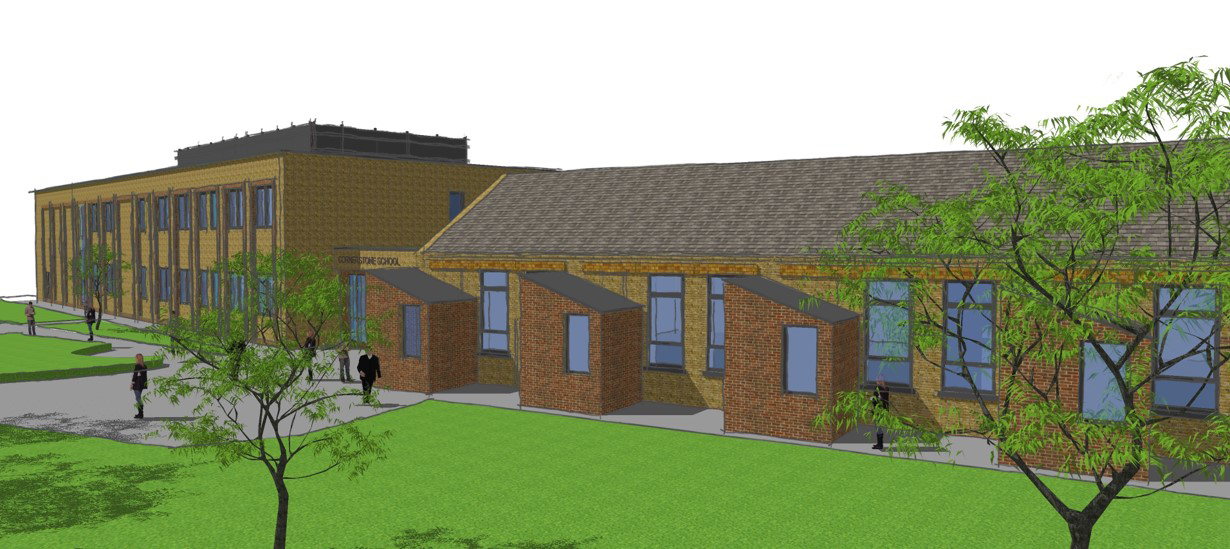 Above: an image of the new school building. There will be plenty of green space for pupils to enjoy.


Above: To the right of this image, you can see the new pupil entrance.
Next tile: Leadership views